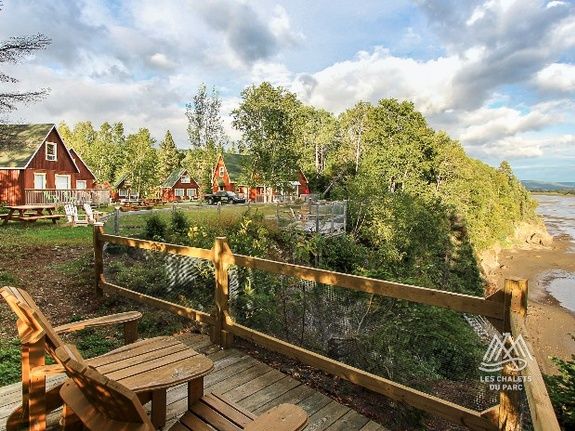 Low season 1

From 2022-05-10 to 2022-06-20

High season

From 2022-06-21 to 2022-09-15

Low season 2

From 2022-09-16 to 2022-10-15

Night

From

$150

From

$207

From

$150
Comments: From June 21 to mid July and from September 1 to 15 (3 nights minimum).
From mid July to the end of August (fixed periods of 6 nights with arrival and departure dates pre-established by the establishment).
2 night minimum outside of these specified periods.
Pricing conditions: Our prices are for 2 guests and do not include any taxes (federal, provincial, and hospitality).
Fees for additional guest per night are 20.00 CAD per guest. The equivalent of 50% of the total fees for your stay must be paid for and is required in order to secure your reservation.
Cancellation terms: A deposit of 50% of the total amount is required when booking, deposit refundable in case of cancellation or modification up to 30 days before date of arrival.
In the event of a no-show or early departure, the total cost of the stay initially planned will be charged.
In case of government restrictions or closure of the Region in relation to COVID-19 less than 30 days before the date of arrival, a credit with validity of one year will be applied.
Wifi

Non-smoking room

Extra bed children - baby

Patio

Hair dryer

Microwave

Bath towel

Electric kettle

WC - water

Shower

Bath products

Room cleaning

Laundry

TV
For health purposes, pets are not admitted at Chalets du Parc.