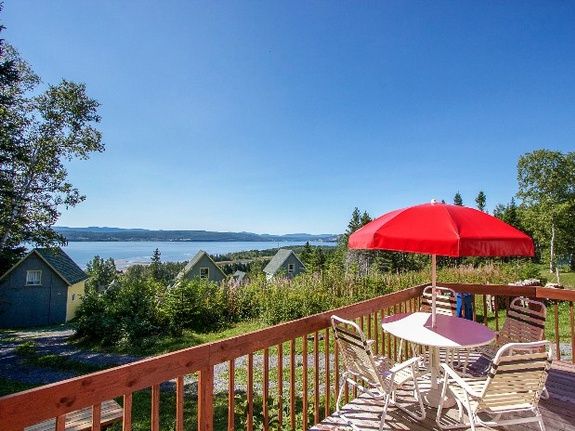 Low season 1

From 5/10/20 to 6/20/20

High season

From 6/21/20 to 8/31/20

Low Season 2

From 9/1/19 to 10/15/20

Night

From

CA$215

From

CA$262

From

CA$215
Comments: For health purposes, pets are not admitted at Chalets du Parc.
Pricing conditions: Our prices are for seven (7) guests and do not include any taxes (federal, provincial, and hospitality). Fees for additional guest per night are 20.00 CAD per guest. We accept six (6) nights stay from mid-July to the end of August and minimum two (2) nights stay outside those dates. The equivalent of 50% of the total fees for your stay must be paid for and is required in order to secure your reservation.
Cancellation terms: All reservations may be cancelled or changed. If a reservation is cancelled 30 days before the date of arrival, no service fees will apply. All cancellations within 30 days of the date of arrival, will be subject to a service charge equal to the 50% deposit given during the reservation process. In the case of a reservation modifications please inform us as quickly as possible.
Wifi

Non-smoking room

Extra bed children - baby

Patio

Hair dryer

Microwave

Bath towel

Electric kettle

WC - water

Shower

Bath products

Room cleaning

Laundry
BBQ